Shabby Chic Design Havelock North
Welcome to Shabby Chic Design,
I have always had a passion for clothing. My father was a clothing manufacturer and mother owned clothing and unique homeware stores, it's in my blood to carry it on.
I love French inspired Furniture so when time permits I do up unique pieces which I sell in store
My passion is designing classic, timeless items of linen clothing and I'm slowly increasing my range. This range is exclusive to Shabby Chic Design
My store also has unique clothing all in natural fabrics, linens, silks, cottons, rayon, viscose and for winter constantly changing NZ made designs in possum merino with mulberry silk.
I look forward to seeing you in store.
Simone || Owner
P.s. Please contact me with any queries you may have +
check out my Facebook Page – I post often.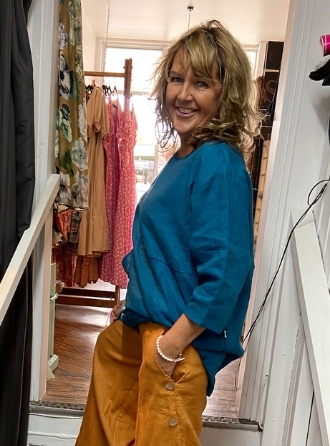 ---
ON SALE NOW
---
SIMONE'S PICKS
---
JUST ARRIVED TO SHABBY CHIC DESIGN
---
SHABBY CHIC DESIGN FOR HOME
---
Follow our Shabby Chic Design Instagram